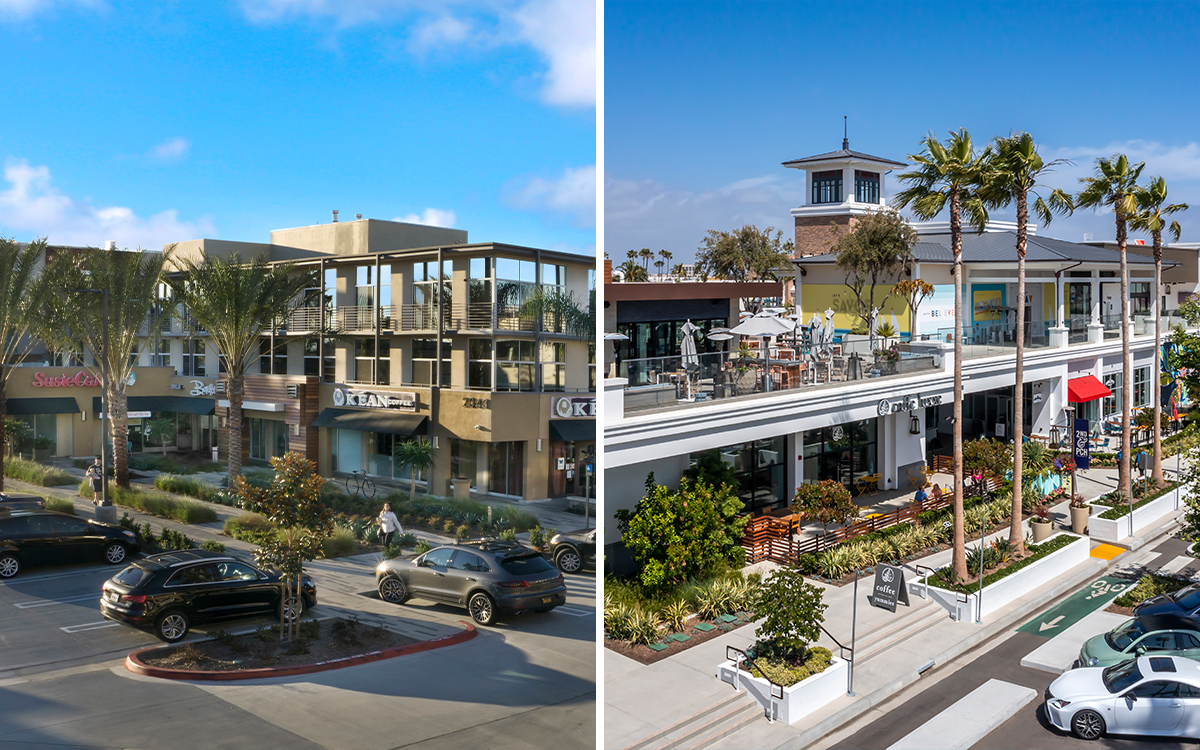 By Rob Budetti and Ramin Tasbihchi | AO
In recent years, there has been a growing trend of incorporating healthcare services into retail environments, such as offering walk-in clinics or wellness services in neighborhood shopping centers. A term the industry has dubbed medtail, these mixed-use developments create a one-stop destination where patients can shop, dine, and access medical care all in one convenient location. Moreover, medtail centers are popular development options with the ability to create win/win/win environments for consumers, healthcare providers, and retail center owners.
Following what the industry dubs a "retail apocalypse" with the closing of numerous brick-and-mortar retail stores, especially those of large chains, big box, and department stores worldwide, many shopping center owners and operators are looking to breathe new life into their properties by repositioning them through the introduction of new uses, including healthcare and wellness. The concept of medtail is particularly popular in areas where there is a high demand for healthcare services, such as suburban areas or regions with aging populations. Owners of retail centers in such areas have a unique opportunity to diversify their tenant mix while repositioning their underutilized assets into thriving, mixed-use properties that incorporate additional uses which respond to current market demands and draw in new customers.
Low Risk, High Reward
Retail developers and landlords would be wise to consider medtail and the many benefits that can result from diversifying their tenant mix. A key advantage for retail owners includes the long-term stability of medical tenants. Generally, the healthcare industry is highly stable and profitable, with low turn-over and longer tenant leases. Additionally, the tenant improvement process to buildout medical service suites is often surprisingly quick and relatively straightforward when working with an experienced team of architects. As with most developments, parking can be a challenge for medical centers which often require 4 parking spaces for every 1,000 square feet per code (4/1000), with most tenants requesting up to 5 spaces for every 1,000 square feet of space (5/1000). Luckily, most retail centers already meet similar parking ratios, offering yet another strong reason for retail developers and owners to consider the shift from retail to medtail.
Landlords have many options when considering converting an existing retail space for medical use. Former big box stores like Best Buy or CVS can be repurposes into medical office buildings (MOBs) with similar square footage and ceiling height requirements. Smaller retail suites are great options for urgent care clinics or pet care centers which are often fairly compact, while retail pad buildings make great locations for mid-size clinics and doctors' offices. Even surgery centers can be viable medtail tenants, given the right location and conditions.
Healthcare service providers, too, understand the benefits of medtail when it comes to serving their constituents and boosting their business. These facilities are often more convenient, less costly, safer, and more comfortable options for patients looking to avoid crowded hospital waiting rooms. Additionally, neighborhood healthcare facilities are an attractive draw for physicians and employees who enjoy the convenience of working close to home and serving their local community. Located central to neighborhoods, medtail centers welcome a new level of contextual design reflective of the community they serve. An elevated focus on placemaking which complements the neighborhood character and celebrates the community identity offers patients a sense of belonging and familiarity. Additionally, patients and healthcare workers benefit from the ample outdoor space and nearby dining and shopping opportunities that are inherent with medtail and lacking in most healthcare campus environments.
The Right Medtail Team
As noted above, medtail can be an attractive, low risk, high reward scenario for retail developers, landlords, and healthcare service providers. However, to maximize the potential that medtail can deliver, having the right architect and design team in place is key. At AO, our diverse studios possess extensive, specialized expertise in various fields including healthcare, commercial, retail, interior, and landscape design. Our collaborative team understands the complex operations of medical facilities and shopping centers, can identify potential issues, avoid pitfalls, and bring the right design and technical solutions to the table to transform ordinary shopping centers and strip malls into vibrant, well-performing medtail assets. Understanding the nuances of each building type and how to create synergy amongst uses, AO is well equipped to design the right solutions that balances the client's vision, tenant requirements, healthcare facility operations, community needs, and market demands.
The medtail trend is on the rise and is redefining the way consumers think about healthcare access and convenience. With many benefits and few disadvantages to integrating medical uses into existing shopping centers, medtail will continue to evolve to support the health and wellness of our growing communities.